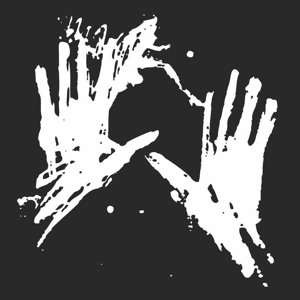 LN-CC STORE MIX 077 - BLACKFONT
INTUITIONAL MATHEMATICS: BLACKFONT MIX FOR MR THUNDERS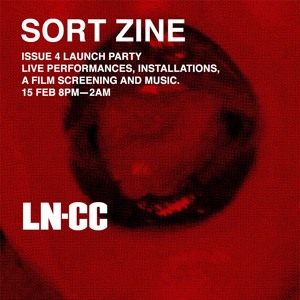 LN-CC STORE MIX 075 - SORT ZINE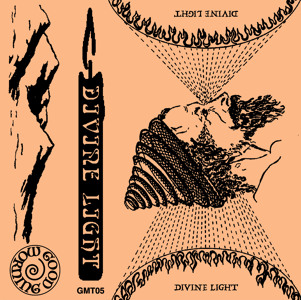 LN-CC STORE MIX 076 - GOOD MORNING TAPES
For the next instalment of the LN-CC mix series, Good Morning Tapes supply some soft piano amidst ambient soundscapes culminating in head swirling raga. It reflects the sensory and meditative spirit of the record label that finds inspiration in nature. Lock in for some essential listening.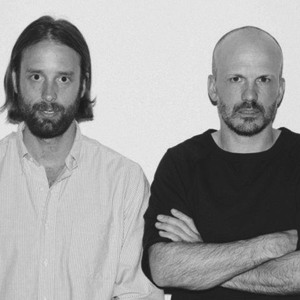 LN-CC STORE MIX 074 - FRERE
Frere dig deep for the latest LNCC mix, supplying a powerful sonic excursion through broken club beats and ethereal soundscapes.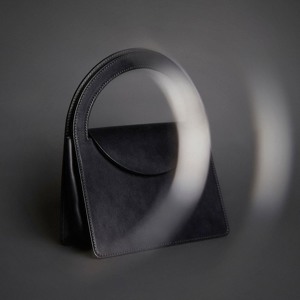 LN-CC STORE MIX 073 - WONJA FOR BUILDING BLOCK AW18
The LA-based DJ and producer Wonja finds inspiration from the modernist design aesthetic of Building Block. Selections offer warped orchestral soundscapes to make up the soundtrack to the AW18 collection. Building Block explores conventionality and utilitarianism to develop practical and adaptable accessories with a contemporary design aesthetic.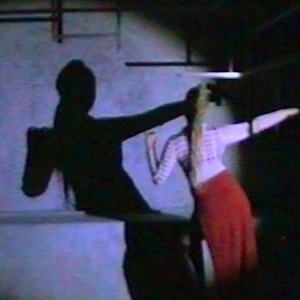 LN-CC STORE MIX 072 - LAFAWNDAH
Lafawndah collaborates with Midori Takada on La Renard Bleu; LN-CC talks to the leftfield music artist and producer about the new EP.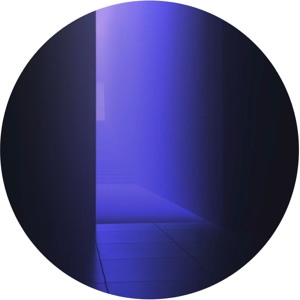 LN-CC STORE MIX 071 - J Colleran
Ahead of the launch event this month we speak Irish producer J Colleran about his new album 'Gardenia'. In an interview with us, Jack describes how he "was inspired by the idea of writing music for a place - specifically a place outside of reality." get ready for futuristic visual metaphors from sonic worlds. This mix sees a selection of electronica, experimental, and ambient.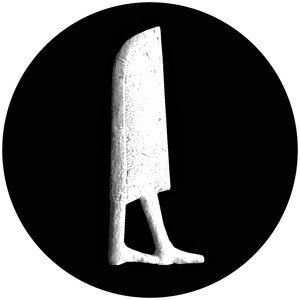 LN-CC Store Mix 070 - REGGIE DOKES
Reggie Dokes makes his way across the Atlantic to play on our audiophile four-point sound system in a collaboration event with Rhythm Section and LN-CC. Listen to a mix of midwest deep house, representing the likes of Royal Oak, Clone, We Play House Records and his own label, Psychostasia Recordings. Since 2001 Reggie has been producing afro-futuristic dance music that imbues an ethereal, otherworldly quality, using live instrumentation alongside electronic elements to create a unique sound.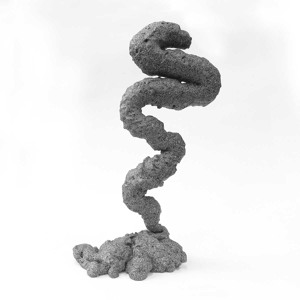 LN-CC Store Mix 069 - HERESY
Heresy are a clothing brand from Peckham, South London, driven by the exploration of mysticism and folklore.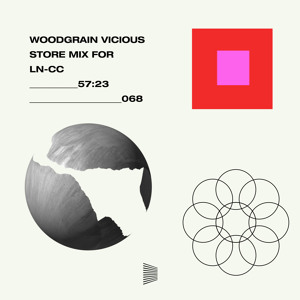 LN-CC Store Mix 068 - WOODGRAIN VICIOUS
Made up of three friends & collaborators by the names of Akira, Leo and Dennis, Woodgrain Vicious are a London collective who bounce between music production, performing, design and product development. Since 2012 they have been self releasing music, sound designing shows for London & Paris fashion week, working with artists like Drake and hosting a monthly show on NTS Radio. This mix sees a selection of soul inspired electronic music as well as some of their own production.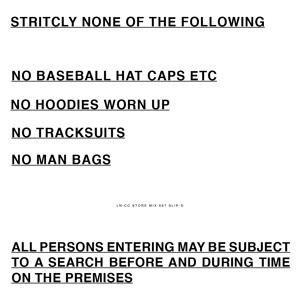 LN-CC Store Mix 067 - SLIP-D
The first in a series of 100% Wax sets for LN-CC from SLIP-D over on the HYPNOELECTRONIX imprint. The mix is a back-catalogue of inspirations from the late 80's and 90's UK House and Techno landscape as well as influences from club nights at venues like The Riverside, Empire, Pleasure Rooms and the hedonistic Rockshots. Capturing the energy of the deeper and slower sounds from warm-up sets that have resonated with him, SLIP-D fuses this with an amalgamation of new and old samples to create his raw and distinctive sound. The HYPNOELECTRONIX NO.1 record will be available online and in the LN-CC library from May. @hpnxmusic HYPNOELECTRONIXLNCC